North Perth Arts Council
NEWS NEWS NEWS
Scroll down to view all the events and information posted.
Check back often as this listing changes frequently.
---

North Perth Arts & Culture Council presents the 9th annual Kitchen Party on Tuesday March 5th at 8 pm. The annual event featuring a lively evening of great musical entertainment celebrates the impending arrival of spring and as always Paddyfest.
The popular trio Thorn & Roses is this year's featured entertainment. They will be performing at Knox Presbyterian Church Hall, Inkerman Street West in Listowel. Doors open at 7:30 pm and the concert begins at 8 pm. Advance tickets are $20 per person, $25 at the door. They are on sale now at these local Listowel locations: Osborne's, Life's A Party, and Kempston-Werth Realty office.
Get your friends together for a good time out to enjoy the music and song of Thorn & Roses. Come to the kitchen party. Come join in the fun.
Thorn and Roses
Thorn and Roses is a three piece amalgamation of powerful vocals and intricate instrumentation. This trio features a blend of uncompromising three part harmonies, unique arrangements of country, classic rock and pop standards, and an energy so abundant it promises to have audience members on their feet from the first note to the very last.
Residing in various parts of Southwestern Ontario, Jay Riehl, Katie Korfmann and Janna Leduc are all respected music professionals in the Canadian music industry. Individually, they each hold numerous accolades and successes, as solo artists and within various groups, creating a strong and diverse foundation for which Thorn and Roses was formed. This particular combination is something that they are all very excited about; a unique musical experience that transcends the borders of genre, promising to entertain music lovers of all kinds.
This dynamic trio features Katie Korfmann on fiddle and background vocals, Janna Leduc on guitars and lead/background vocals, and Jay Riehl on an impressive simultaneous right handed bass keyboard and drums, as well as background/lead vocals.
---
February: Artist of the Month Amelia Hartung
February … spring is on its way. Hopefully you will be on your way as well, to the North Perth Public Library, Listowel branch to see the art of Amelia Hartung, this month's Artist of the Month. Amelia is an emerging artistic talent in our community, and hopes you will appreciate the scope of her artistic vision, illustrated by her photographic talents.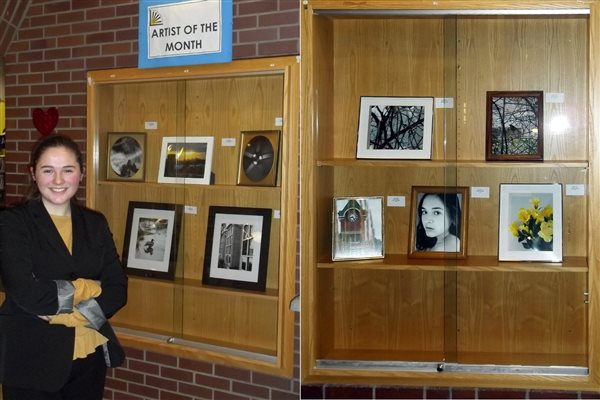 To help NPACC promote arts and culture events we need you to LIKE and follow North Perth Arts & Culture Council on facebook.
---
ARTIST of the MONTH:
The North Perth Public Library, Listowel Branch in partnership with the North Perth Arts and Culture Council, features the works of a visual artist in the library lobby showcases, during regular opening hours.
North Perth artists will be displaying paintings in all media, photography, drawing, sculpture, mixed media and fabric art.
Take time to view each of the monthly displays. Learn more about the local artistic community, and see examples of their work ... many are for sale. Contact the artist directly to make a purchase, or commission an artwork.
Month: Artist:
2019
February Amelia Hartung
March Laura Tecsa
April Heather MacEwen
May Rosemary Galloway
June MVCC Camera Club Group Showcase
July Eden James
August Sally Coxon
September NPACC Group Member Show
October Rebecca Wilson
November TBA
December Annual Photography Contest
More information and contact links are available on the NPACC web site in the Talent Directory section.
www.NorthPerthArts.ca North Perth Public Library
---
Become a Facebook Fan of North Perth Arts & Culture Council. Join our Fan Base
---
Call For Artists: expanded art display
The Artist of the Month program at the library is building with lots of good response from the public. They like it and so do we.The North Perth Library is also pleased with the success of the ongoing monthly displays. The program is being extended and so we are asking for artists in North Perth and surroundings to commit to having their work on display.
For booking information and availabilities, contact photoman@porchlight.ca
---
North Perth Arts Council supports Community of Character North Perth
January's trait is Compassion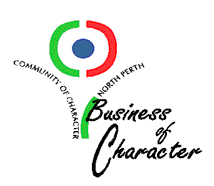 The North Perth Arts and Culture Council is a participating member of
Community of Character North Perth.

For more information about
Community of Character North Perth
click here
---
---
North Perth Arts & Culture Council part of Perth Arts Connect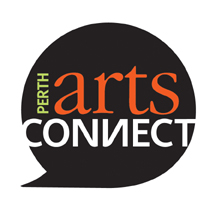 Discover more about
arts, culture and heritage
in Perth County, Stratford and St. Mary's
Download PAC Membership Information brochure (PDF)
ARTS Enrichment
---
NPACC members offer many
opportunities to learn basic skills
or advance your talents in visual arts
or music.
---
Love to sing? Are you ready to go beyond the shower?
Meet Joyful Voices, a new community choir that begins this fall in North Perth.
We're about having fun, and celebrating great music.
If you can read music, we want you! If you can carry a tune and keep in key,
we want you! And we're not even that particular on age – as long as you're
well behaved, and want in on something joyful and musical, we're ready for you!

Auditions are required – it's only fair to hear your voice and make sure you can join in part-based singing, since we hope to sound great and make an impact.
Contact us via our website – www.joyfulvoices.ca – to learn more about audition times and our big picture.
---
Professional Drawing classes (Pencil shading, water colour, acrylic, analytical drawing and portrait) -in Listowel. Evening and weekend instruction available. Students ages 4 and up. Materials supplied. Bring a photo of subject you'd like to draw. If you have any questions, or to register please contact Madhumita Jaipuria 519 418 4551.
---
Do you want to learn more about coloured oil pencil art? NPACC member Sally Coxon is offering lessons for all interest levels in drawing, mixed media and her specialty, coloured pencil. From basic drawing and colouring techniques to more advanced challenges in composition. For more information contact Sally at 226-767-8245
---
Would you like to learn Musicianship for Adults, including note reading, ear training, sight singing, and basic theory? NPACC member Michelle Kyle is looking to organize a group or class in North Perth to expand their music knowledge. Michelle is also interested in forming a chamber ensemble in the area. Does this strike a chord with you? Check out her qualifications at michellekyle.com. For more details you can contact her at michellekyle@gmail.com
---
Are you interested in developing your interest and talents in watercolour, drawing, acrylic, mixed media small cards, fabric dying or sewing? Morning and afternoon classes are offered by NPACC member Donna Hirtle. For more information about her classes, contact Donna at 519 638 0888.
---
Are you looking for other opportunities not currently listed here. Send your interest to info@NorthPerthArts.ca
---
VISUAL ARTISTS
CLASSIFICATIONS: (OAC/NPACC)
Established Artists
This category is for established artists and includes artists with an extensive body of work and with a history of national and international exhibitions and/or those who have achieved a wide degree of recognition. You must have at least 15 years of professional practice in order to apply to this category.
Mid-Career Artists
This category is for artists in mid-career and includes artists past the early stages of their professional career who have produced a reasonable body of work and may have a fair degree of public exposure. You must have at least 8 years of professional practice to apply to this category.
Emerging Artists
This category is for emerging artists and is reserved for artists in the early years of their professional career who may have a small exhibition record. You must have at least 3 years of professional practice to apply to this category.
Hobby / Amateur Artists
This category is for those who pursue any number of genres of artistic expression for personal interest and gratification. Attending and participating in arts instruction classes, workshops and community shows is an important component in their artistic portfolio.
Student Artists
This category is for students enrolled in secondary school art courses, or post secondary students enrolled in an art program at the college or university level.

Become a Member of North Perth Arts Council today.
Apply OnLine use Contact NP Arts menu option
Join Now