North Perth Arts Council
NEWS NEWS NEWS
(scroll down to view all items)

---
March into spring ...
Our Artist of the Month for March is the Sharon Nesbitt.
Spring is on the way and what better way to encourage its return than to think of days at the beach. Come along, bare feet on the sand and enjoy the tour using the video link North Perth Arts & Culture Council has established to present the work of our participating artists in an on-line video format.
The presentation "Granularity in Nature" offers a variety of themes: sand castles, mermaids, and other summery icons all the handiwork, or sandy work, of sand sculptor artist Sharon Nesbitt. Have a look. Can you hear the waves lapping on the shoreline, and those pesky gulls.
Link to video https://youtu.be/S3y3N2IlM90
The Artist of the Month is presented in partnership with North Perth Arts and Culture Council and the North Perth Public Library, Listowel branch.
.


Artist Information View artwork (video link)

Month: Artist:
2021


March Sharon Nesbitt: Sand Sculpture Artist
April Guest Artist
May Guest Artist

June Community Art Challenge: Student and Adult sections

July Guest Artist

August Guest Artist

September Juried NPACC Member Show

October Guest Artist

November Guest Artist

December Annual Photography Contest
More information and contact links are available on the NPACC web site in the Talent Directory section.
www.NorthPerthArts.com North Perth Public Library
---
Become a Facebook Fan of North Perth Arts & Culture Council. Join our Fan Base
---
To help NPACC promote arts and culture events
we need you to LIKE and follow
North Perth Arts & Culture Council
on facebook.
We are on YouTube
subscribe to our channel
North Perth Arts Council


Take the tour:
---
---
Call For Artists: expanded art display
The Artist of the Month program at the library is building with lots of good response from the public. They like it and so do we.The North Perth Library is also pleased with the success of the ongoing monthly displays. The program is being extended and so we are asking for artists in North Perth and surroundings to commit to having their work on display.
For booking information and availabilities, contact photoman@porchlight.ca
---
North Perth Arts Council supports Community of Character North Perth

March's trait is Optimism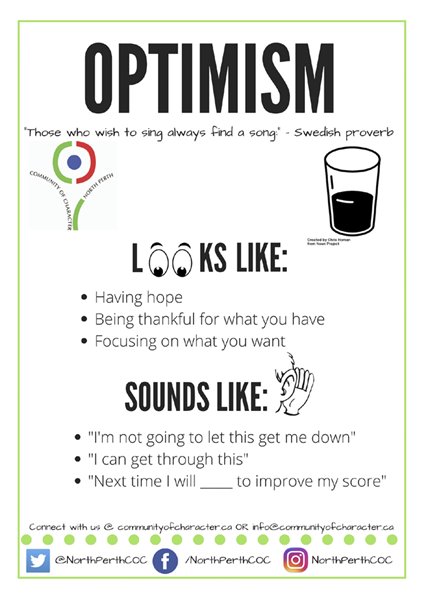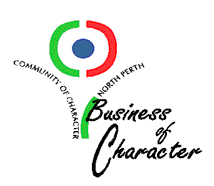 The North Perth Arts and Culture Council is a participating member of
Community of Character North Perth.

For more information about
Community of Character North Perth

---
North Perth Arts & Culture Council part of Perth Arts Connect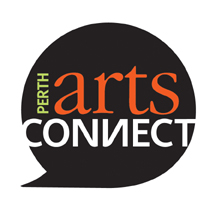 Discover more about
arts, culture and heritage
in Perth County, Stratford and St. Mary's
Download PAC Membership Information brochure (PDF)
ARTS Enrichment
---
NPACC members offer many opportunities to learn basic skills or advance your talents in visual arts or music.
---


3rd FRIDAY PAINT GROUP:
Come and join a group of people who like art and are interested in learning or improving their painting skills. We will meet monthly to work on individual projects of your choice. Please bring your own supplies. Registration is required to book tables/room.
For those who paint at home individually or are interested in painting but don't know where to begin, this group is a great way to experience the joy of painting. Sometimes it's nice to get together with like-minded people. We are open to sharing ideas and to provide support while having some social time out. All ages are welcome!
The group meets every 3rd Friday at the Scrapbook Shop in Listowel. It is $10.00 per person. Time: 6:30 pm - 8:30pm.

I will be there to support you on this journey, follow my page @paintingwithmegan for more events. Megan Myke
---
Love to sing? Are you ready to go beyond the shower?
Meet Joyful Voices, a community choir in North Perth.
We're about having fun, and celebrating great music.
If you can read music, we want you! If you can carry a tune and keep in key,
we want you! And we're not even that particular on age – as long as you're
well behaved, and want in on something joyful and musical, we're ready for you!

Auditions are required – it's only fair to hear your voice and make sure you can join in part-based singing, since we hope to sound great and make an impact.
Contact us via our website – www.joyfulvoices.ca – to learn more about audition times and our big picture.
---
Do you want to learn more about coloured oil pencil art? NPACC member Sally Coxon is offering lessons for all interest levels in drawing, mixed media and her specialty, coloured pencil. From basic drawing and colouring techniques to more advanced challenges in composition. For more information contact Sally at 226-767-8245
---
Are you looking for other opportunities not currently listed here. Send your interest to info@NorthPerthArts.ca
---
VISUAL ARTISTS
CLASSIFICATIONS: (OAC/NPACC)
Established Artists
This category is for established artists and includes artists with an extensive body of work and with a history of national and international exhibitions and/or those who have achieved a wide degree of recognition. You must have at least 15 years of professional practice in order to apply to this category.
Mid-Career Artists
This category is for artists in mid-career and includes artists past the early stages of their professional career who have produced a reasonable body of work and may have a fair degree of public exposure. You must have at least 8 years of professional practice to apply to this category.
Emerging Artists
This category is for emerging artists and is reserved for artists in the early years of their professional career who may have a small exhibition record. You must have at least 3 years of professional practice to apply to this category.
Hobby / Amateur Artists
This category is for those who pursue any number of genres of artistic expression for personal interest and gratification. Attending and participating in arts instruction classes, workshops and community shows is an important component in their artistic portfolio.
Student Artists
This category is for students enrolled in secondary school art courses, or post secondary students enrolled in an art program at the college or university level.

Become a Member of North Perth Arts Council today.
Apply OnLine use Contact NP Arts menu option
Join Now